Christmas Cake!
I made my first Christmas cake of the season the other day! I was actually inspired by the bright, simple graphics on the Christmas cards I designed this year. I found several types of sprinkles that reminded me of those graphics online. Below are the sprinkles all mixed together!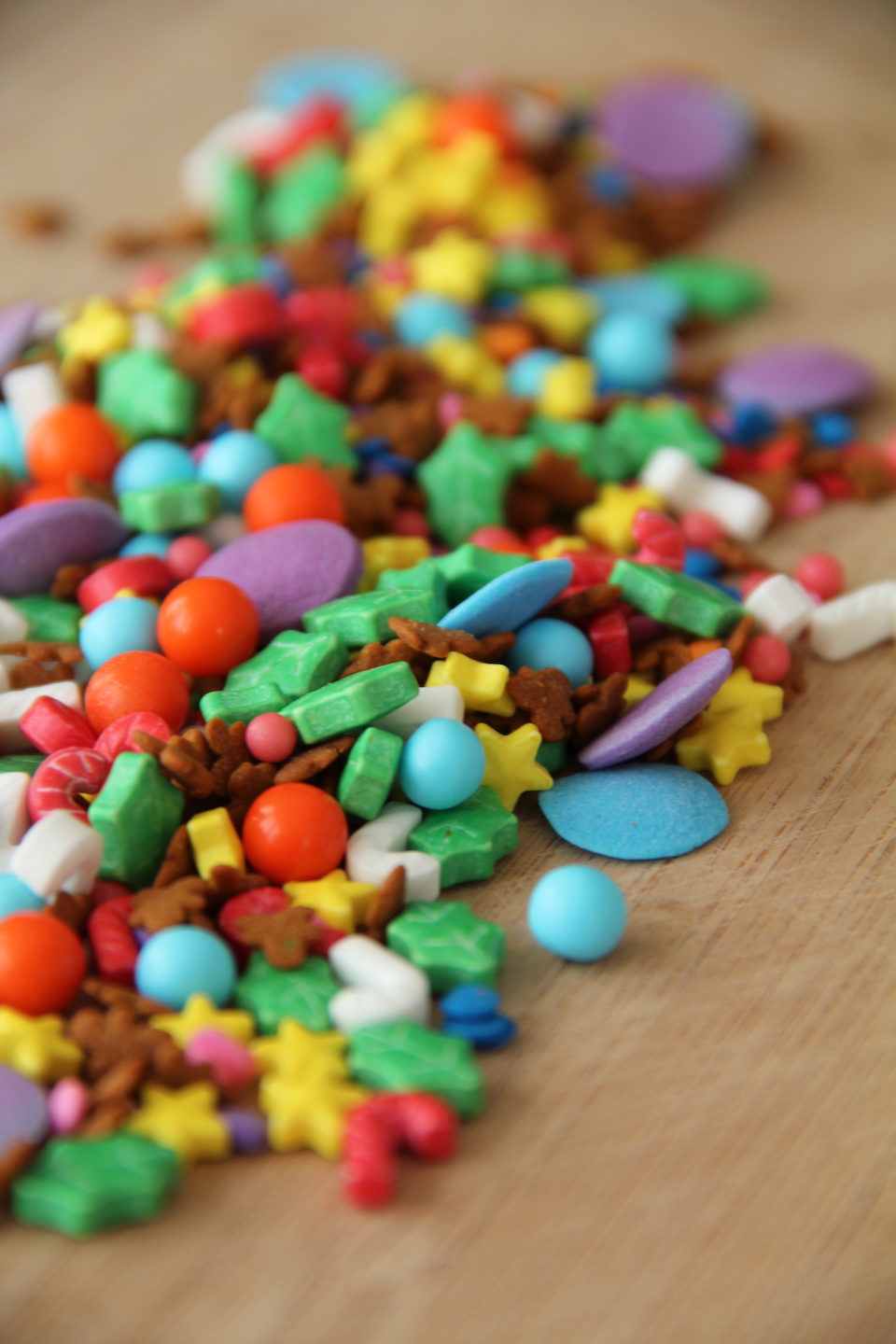 I decided to color the cake a light brown gingerbread-esque color. I initially went into this thinking I would place the sprinkles sparsely over the top rim of the cake...but I accidentally dropped a bunch of sprinkles on the top of the cake and then just had to go with a more "crazy" look. I generally like much simpler cakes, but oh well, this cake looks fun and is a little different than the cakes I usually do.
The flavor of the cake is strawberry and I love how the pink contrasts with the neutral brown color and colorful sprinkles. Can't wait to make more Christmas treats this season! No better time of the year to bake and eat some tasty treats.