Cross-Stitch Invitations
I designed and printed these cross-stitch invitations for my sister's bridal shower! My mom used to do a lot of cross-stitching and needlepoint, so that's what gave me the idea. I paired them with kraft paper envelopes, as pictured. The original illustration is shared below as well.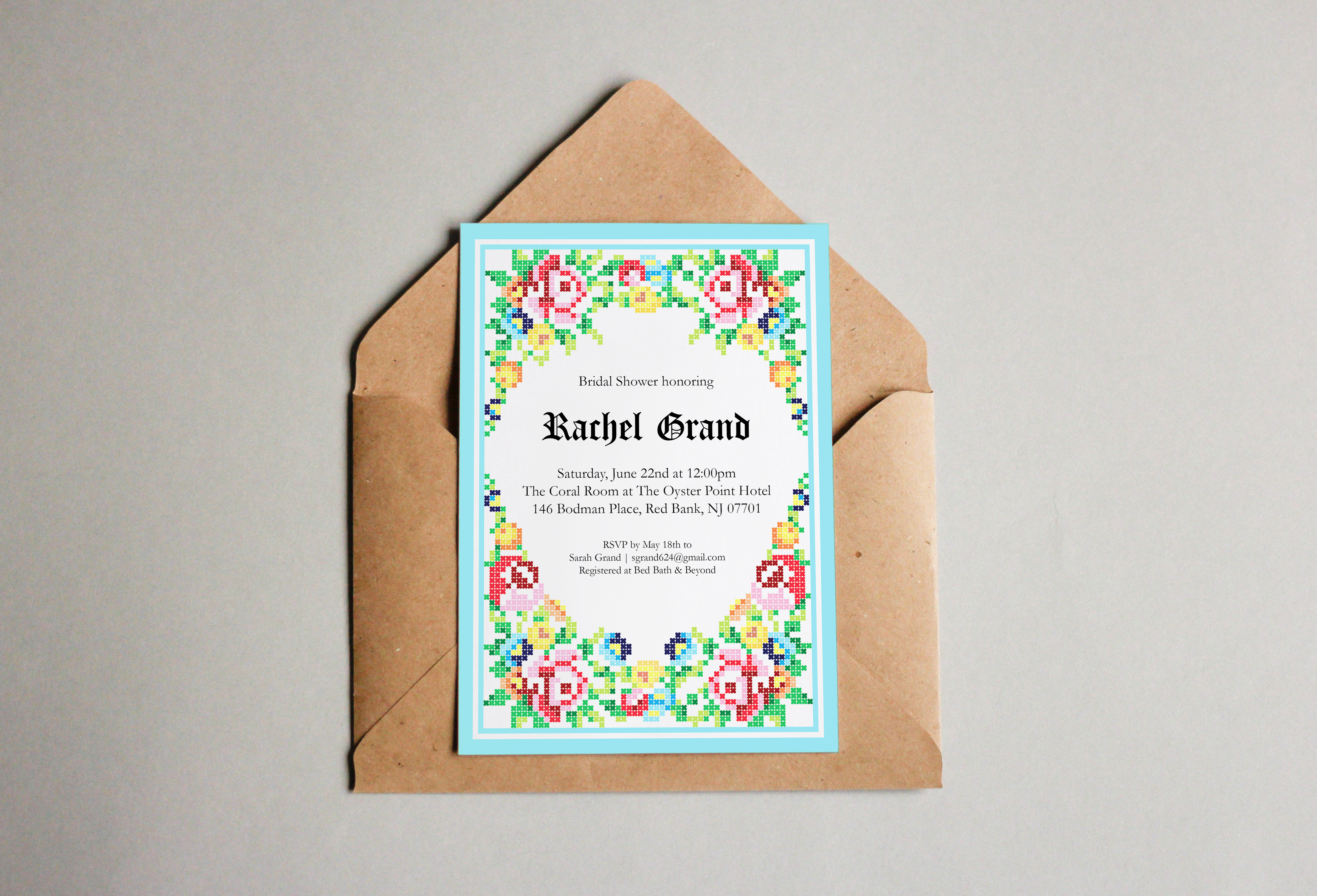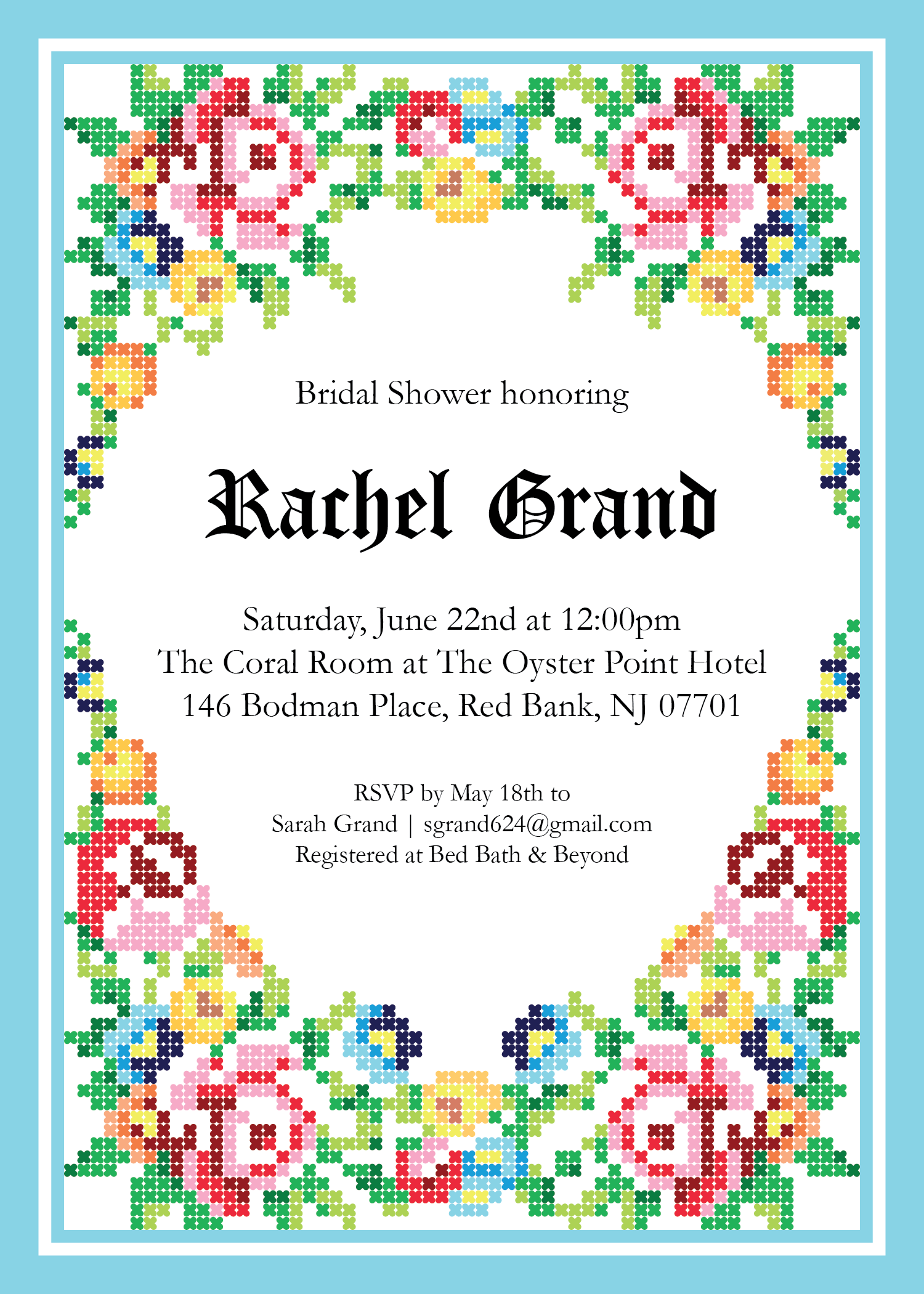 I repurposed these invitations to stationery that I'm currently selling on my Etsy shop. Photos and illustrations of some of my cross-stitch stationery options below! All stationery comes in a set of 10 with kraft paper envelopes.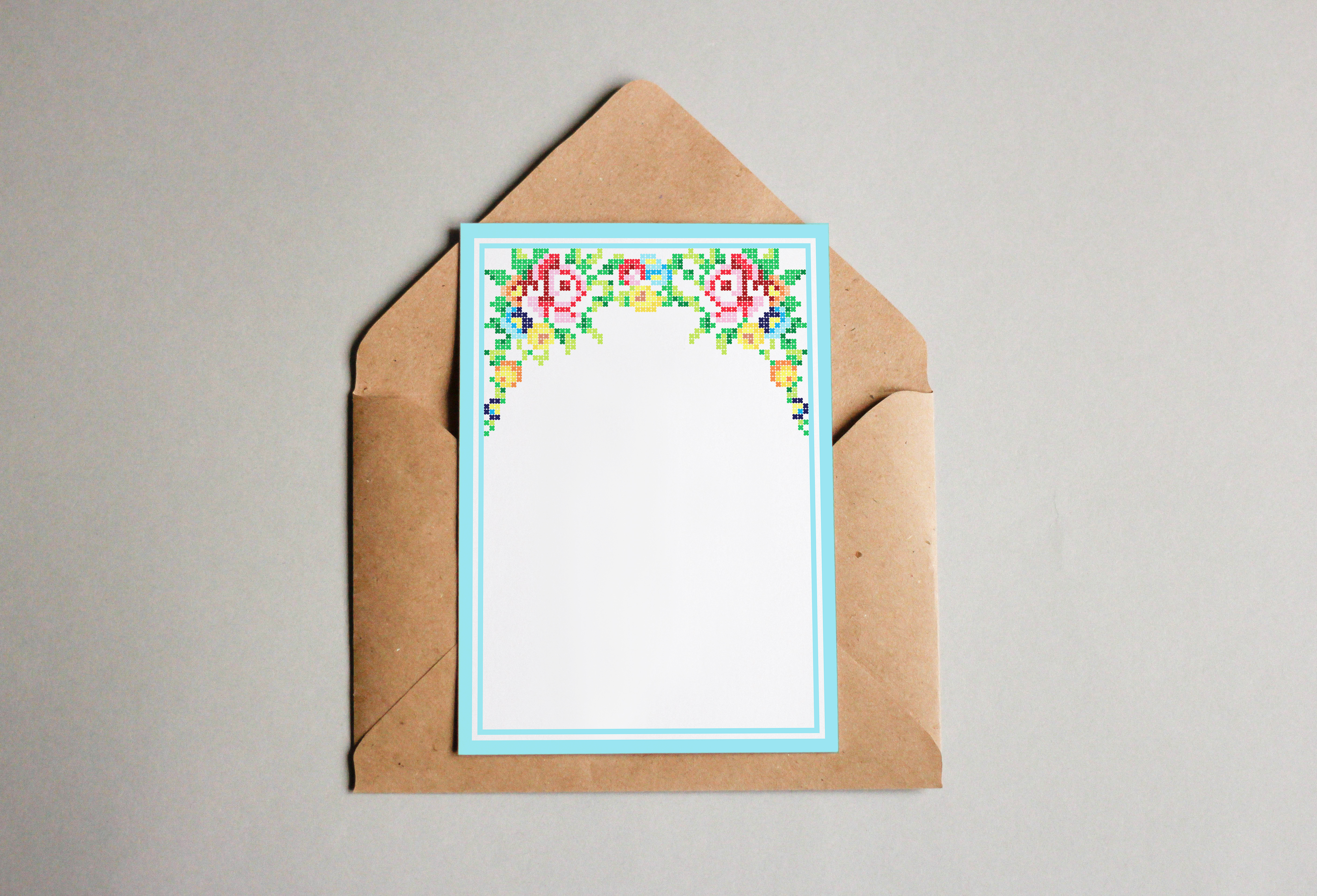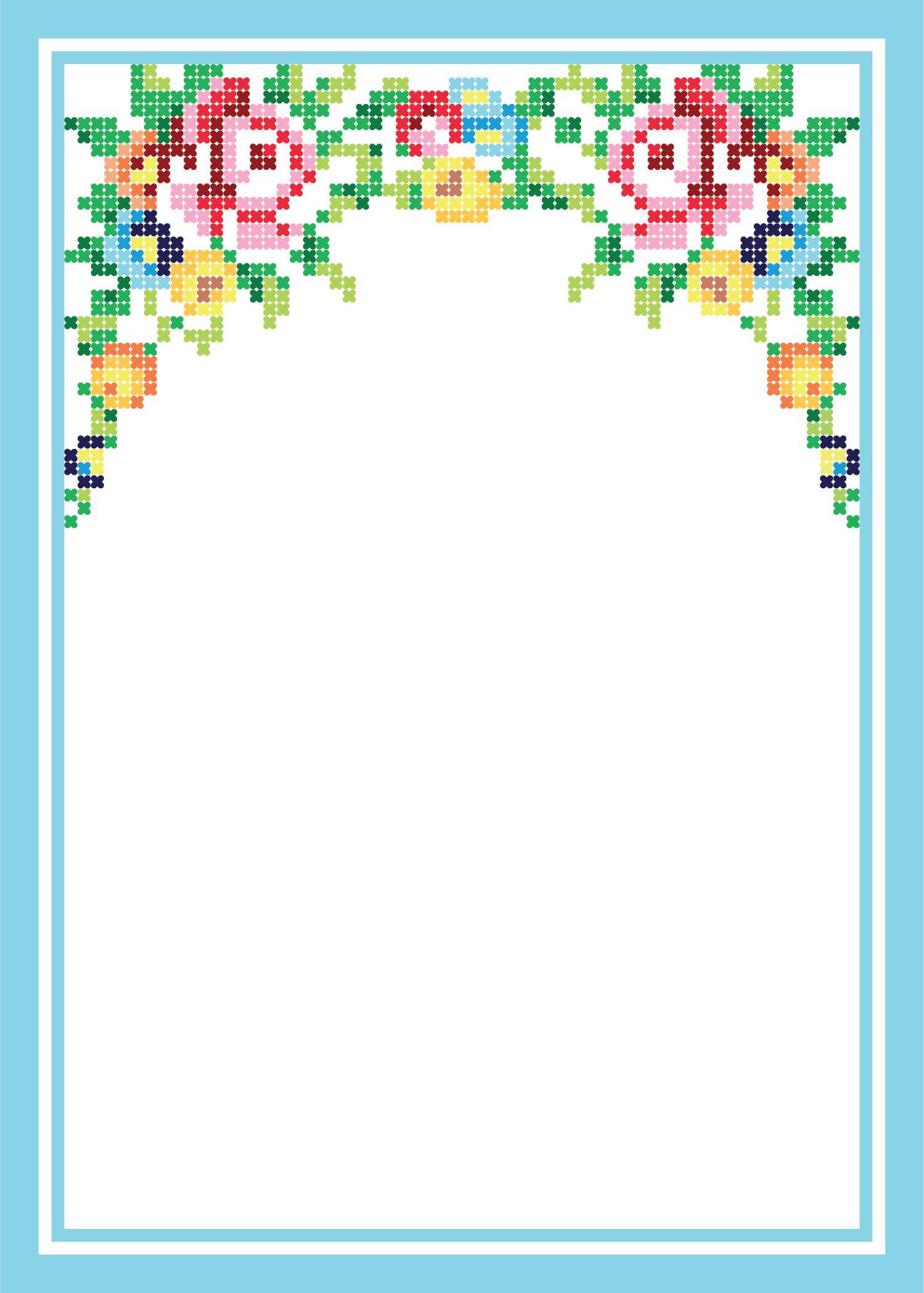 For the next stationery, you would have to write your message on the back side!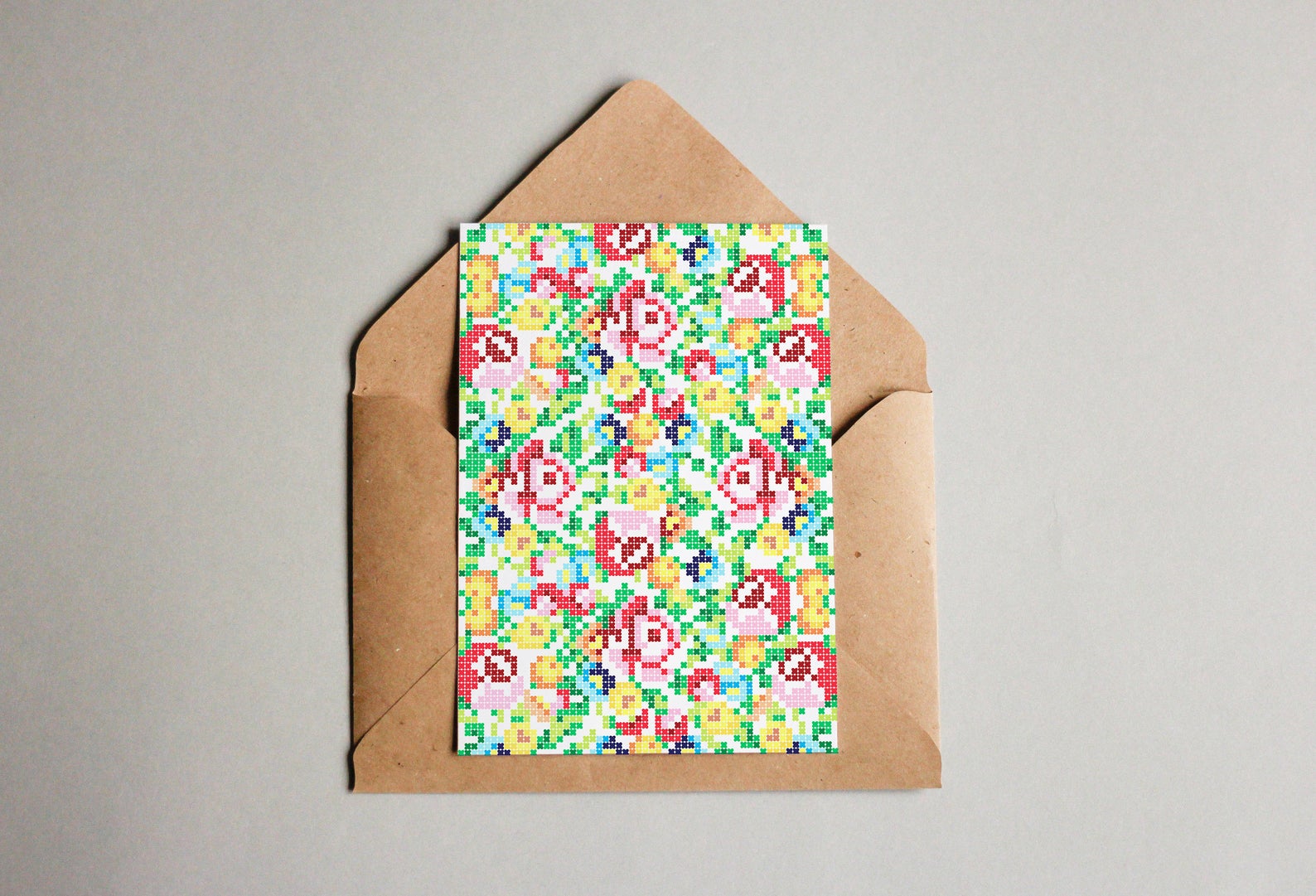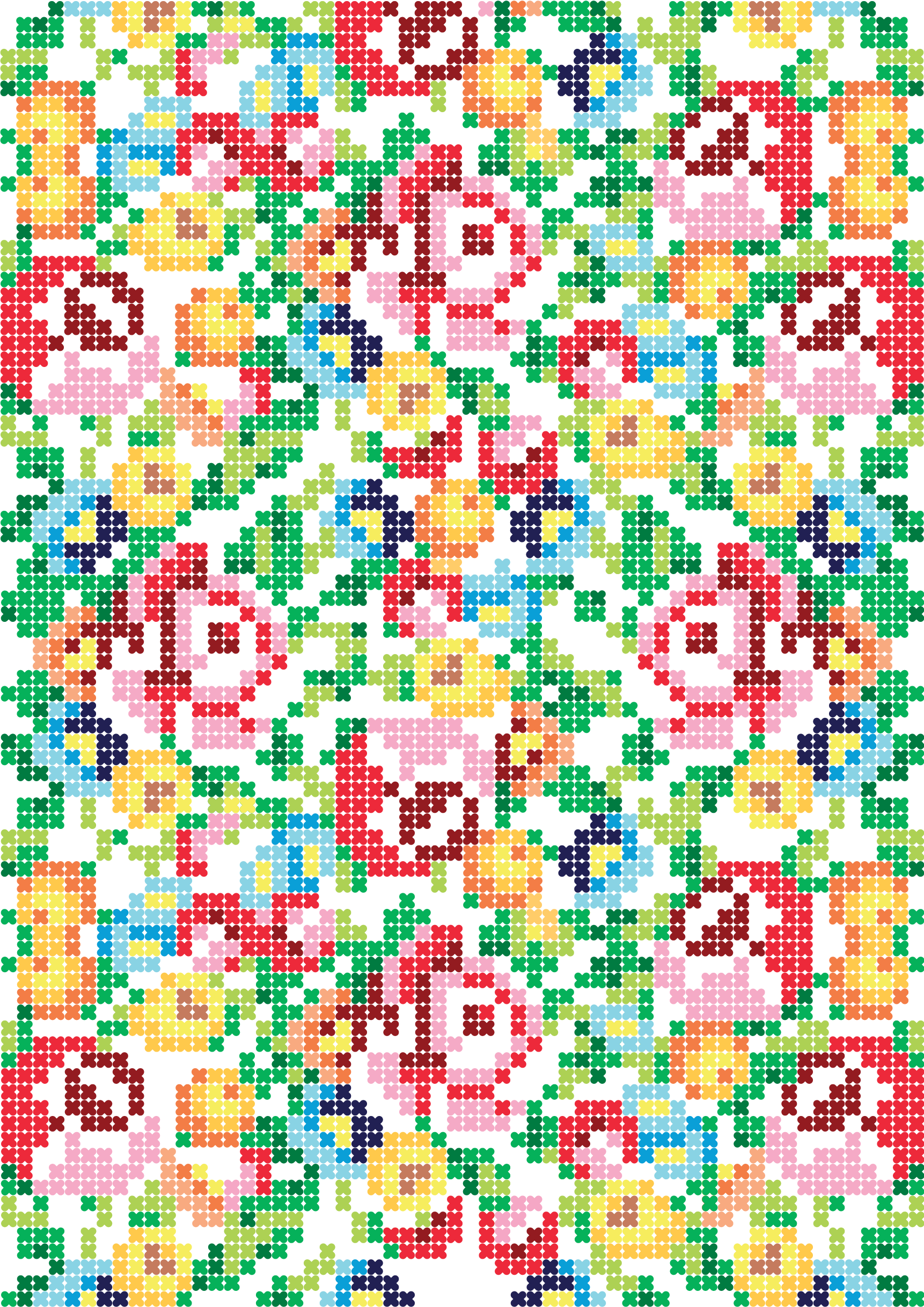 I took it a step further and designed some storybook-inspired cross-stitch stationery with a cute little deer, shown below! These are also available on my Etsy shop. Even though these designs look somewhat complex, they were actually relatively easy to make, because everything is on a grid. It's the designs that can't conform to a grid that are harder to make come to life!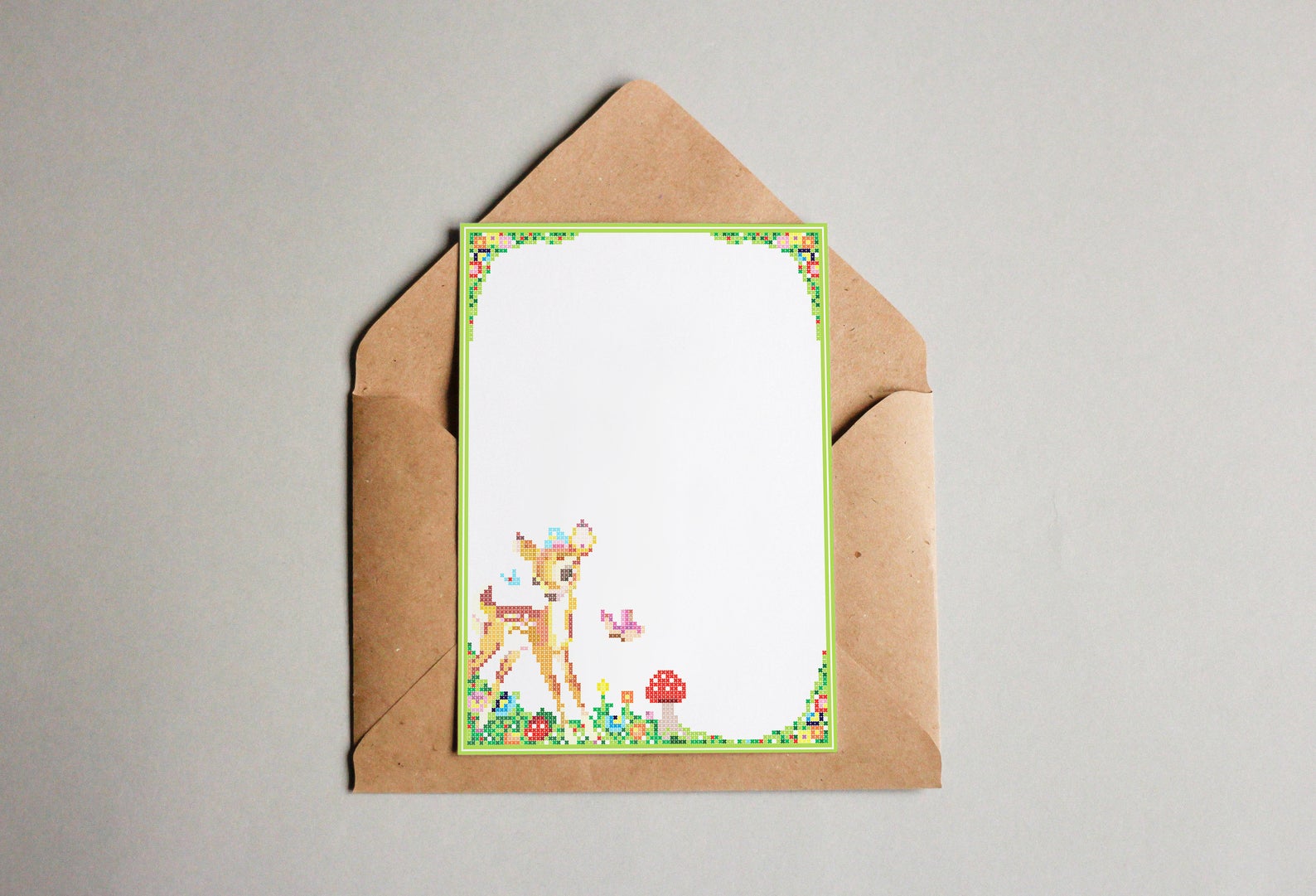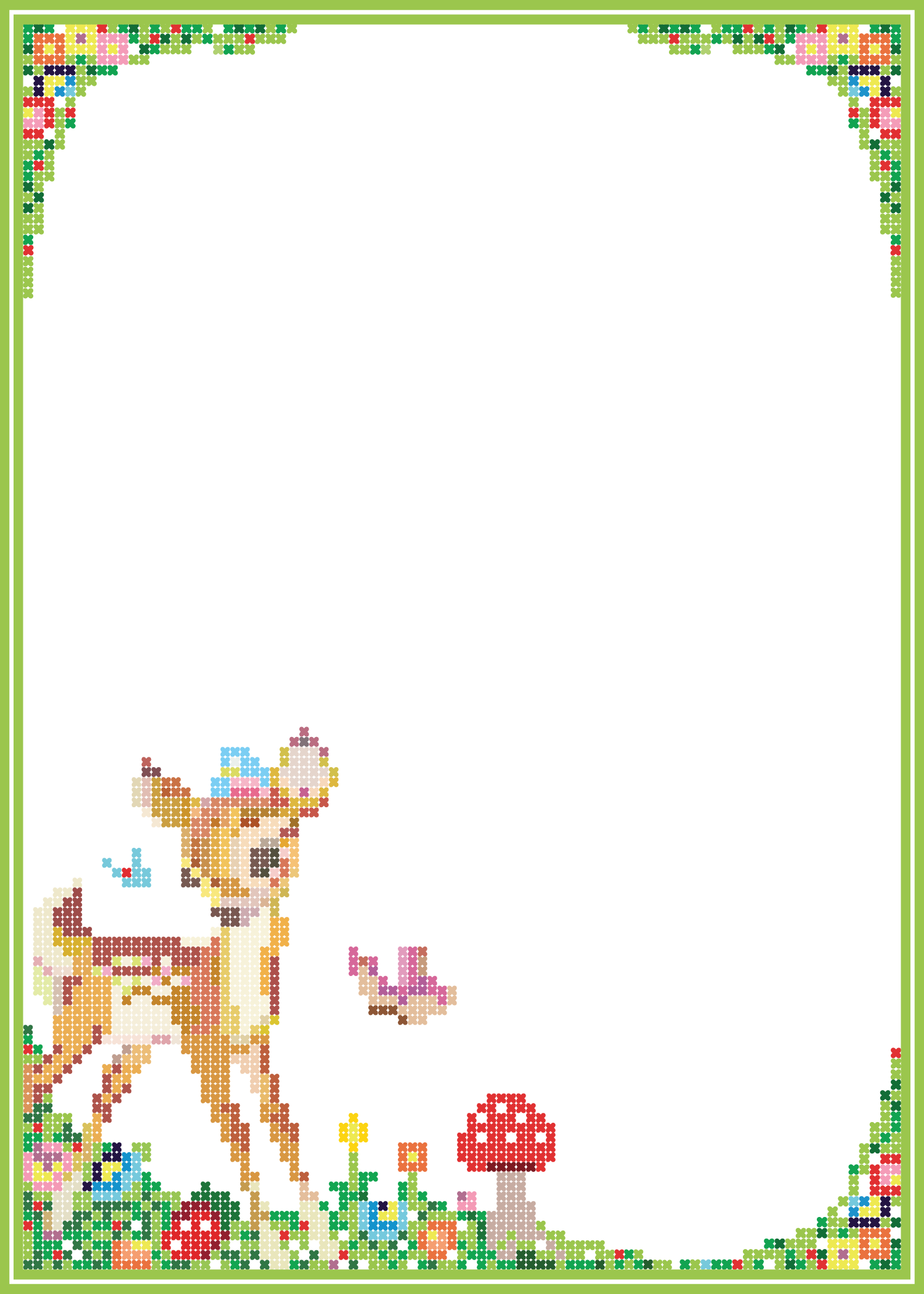 Lastly, I want to show you one more stationery set I designed that is a bit different in "vibe," but still utilizes the cross-stitch framework. I designed these for my friend that was moving to Thailand, inspired by traditional Thai patterns.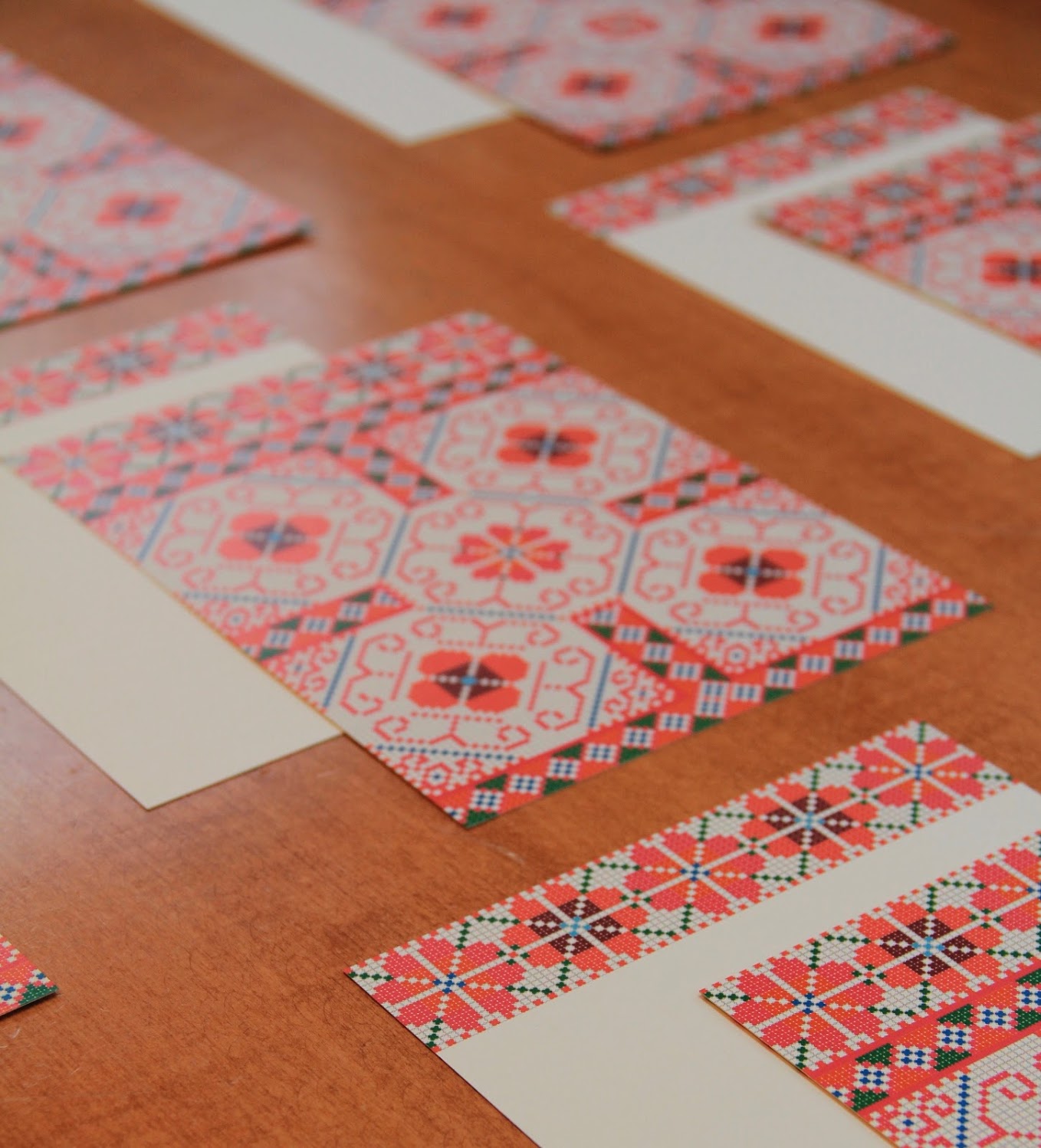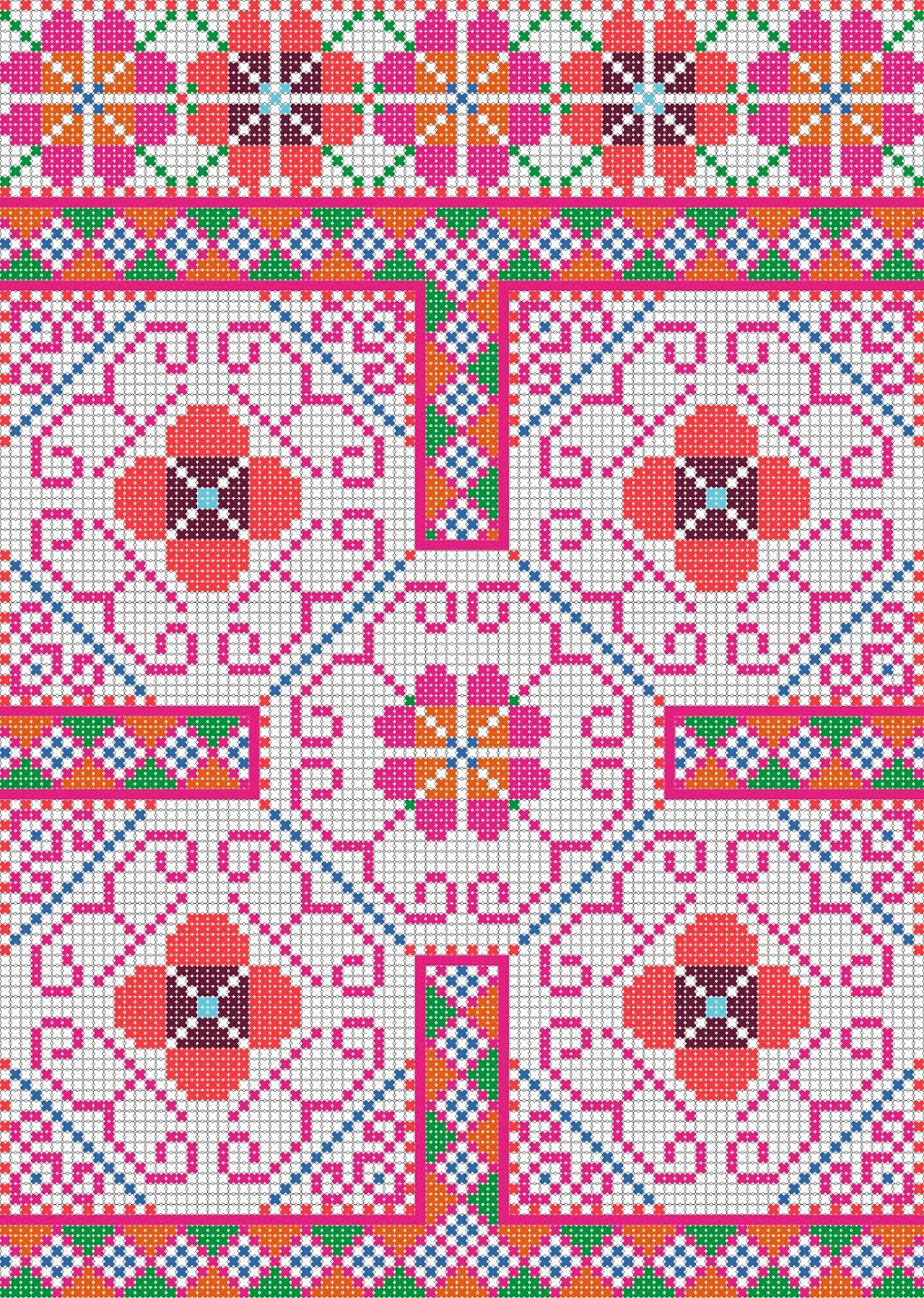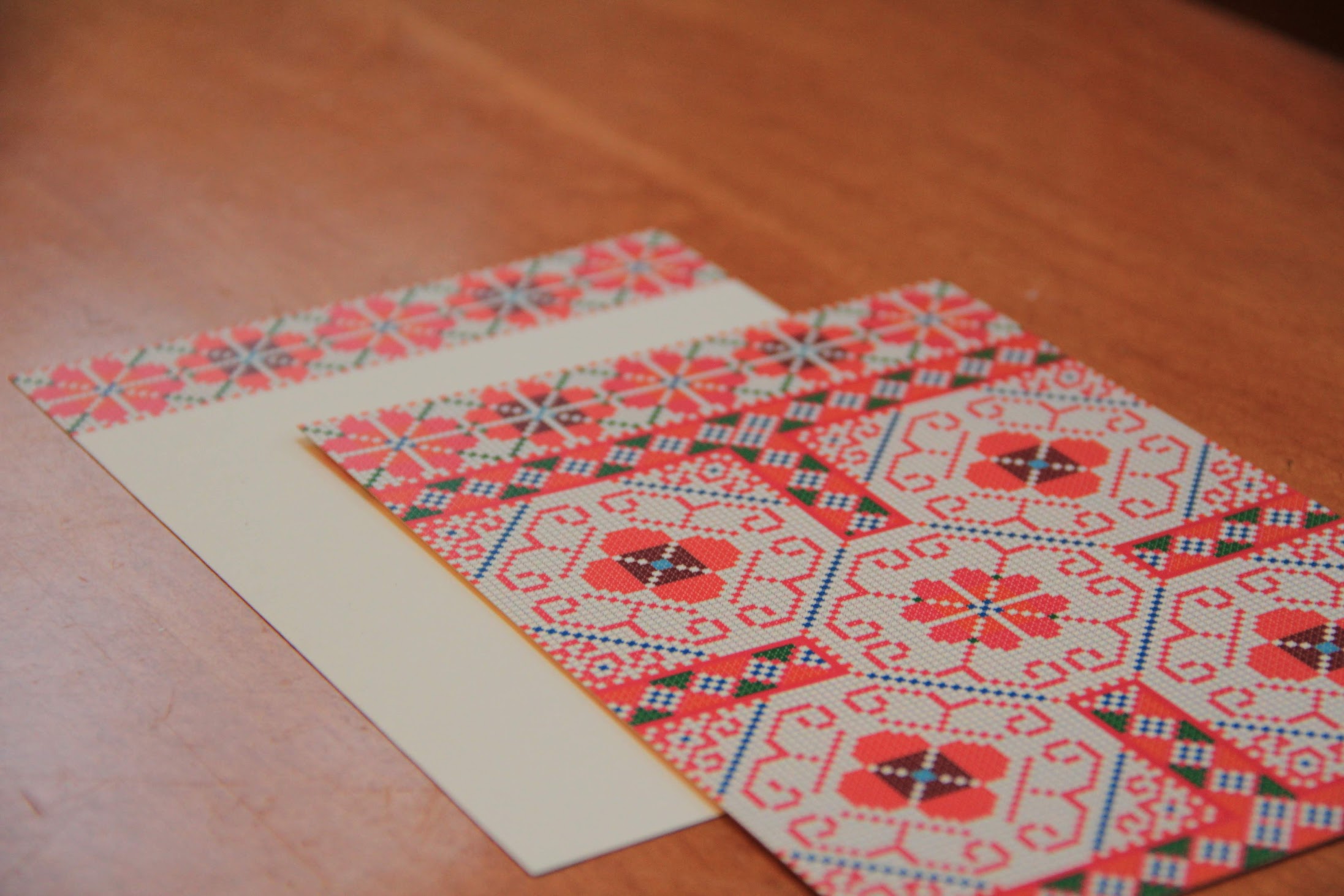 Hope you enjoyed these invitations and stationery! The cross-stitch idea can be applied in so many ways. I have some other projects inspired by this one that I'll link when I get around to posting. Thanks for reading!