Retro Stationery
I love love LOVE retro shapes, patterns, typefaces, color schemes, etc. so you'll see a lot of retro influences in my work! Below are just a handful of my stationery designs that have blatant retro vibes!
Retro Stationery No. 1
I made this first stationery set for fun, but never ended up printing it. I used the grid in Adobe Illustrator when making this–it made my life a lot easier when creating the flowers! The typeface I used here is called "Coolvetica." I like it, but the spacing between certain letters is sometimes weird. For example, in this case, I had to manually shorten the tail on the "G," because by default, it came up too far and touched the bottom of the "r" (and of course it bothered me!).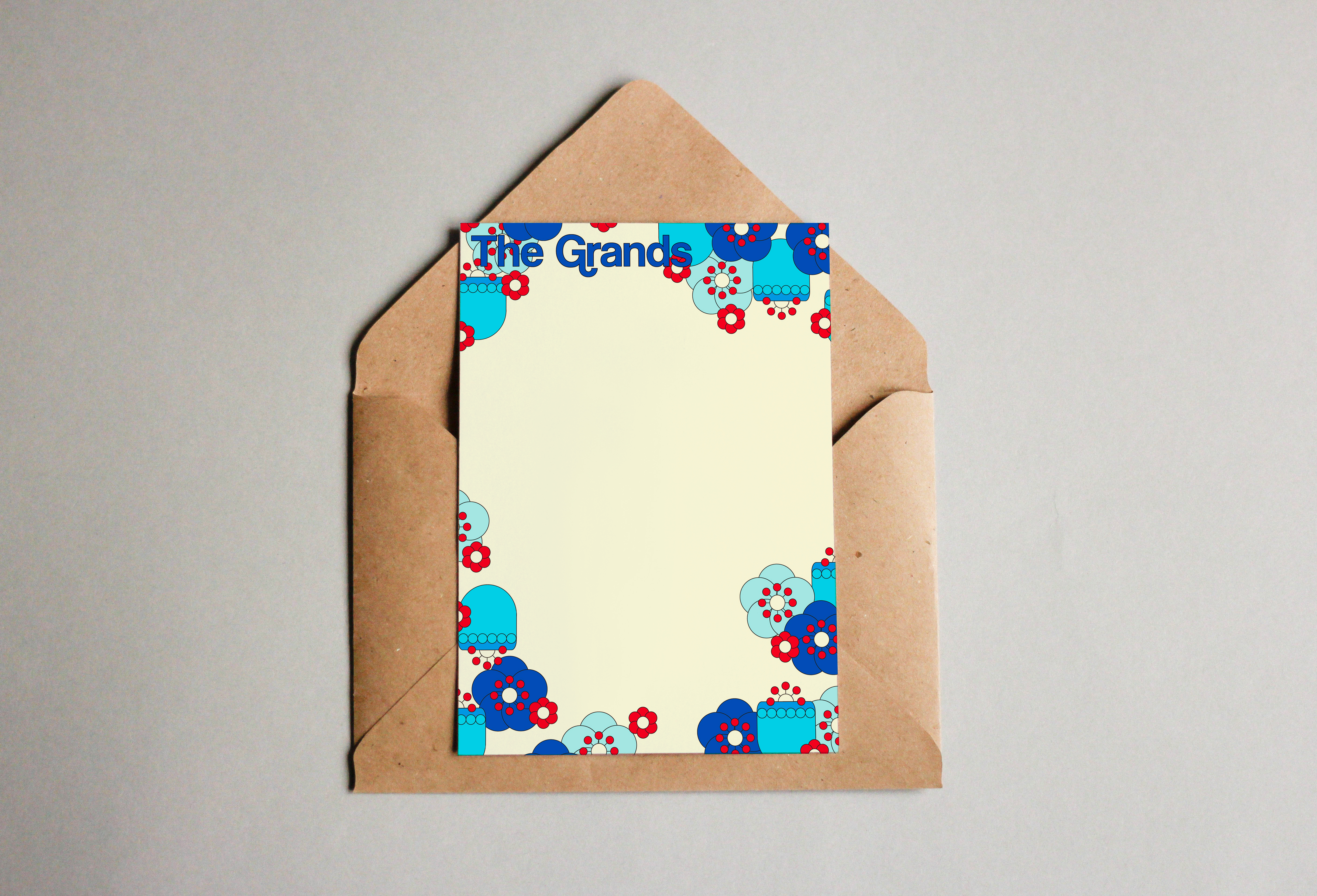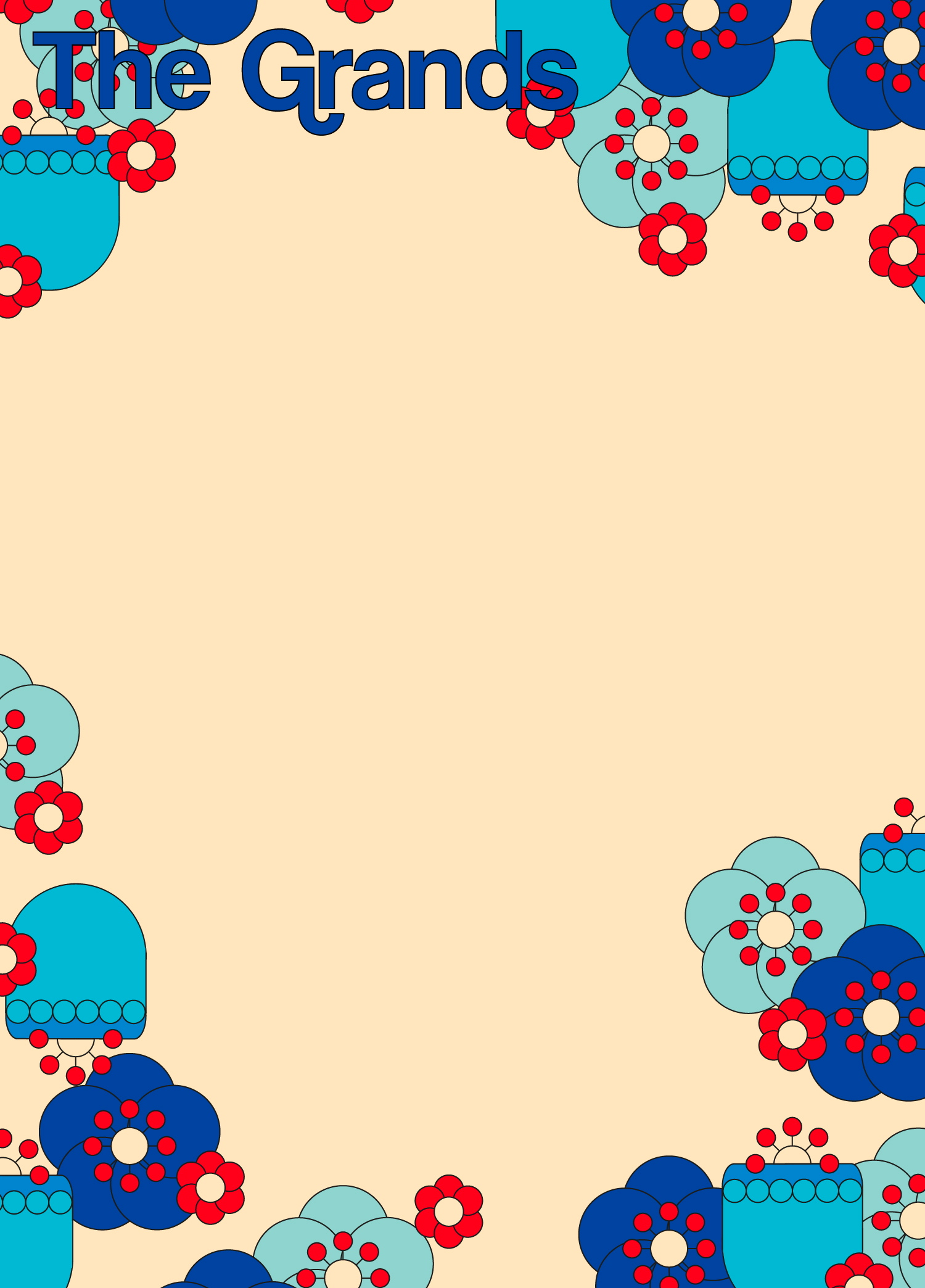 Retro Stationery No. 2
This groovy stationery set is probably the fastest thing I've ever designed but I LOVE IT. Whenever I have no reason to make anything, I have a million ideas– I can't even control it! Then, once I actually need to make something, I'll hit a creative block. So basically, that's what happened with this.
I had a few weeks to make the stationery, but I didn't know where to start. I started making one stationery set that was somewhat cute, but I didn't really believe in it. And I don't put my name on something unless I really believe in it, so that wasn't going to happen. Then, when all hope seemed lost, suddenly lightning struck and I designed this stationery in probably 5 minutes. NO EXAGGERATION. It was pretty amazing. And I love how the stationery came out!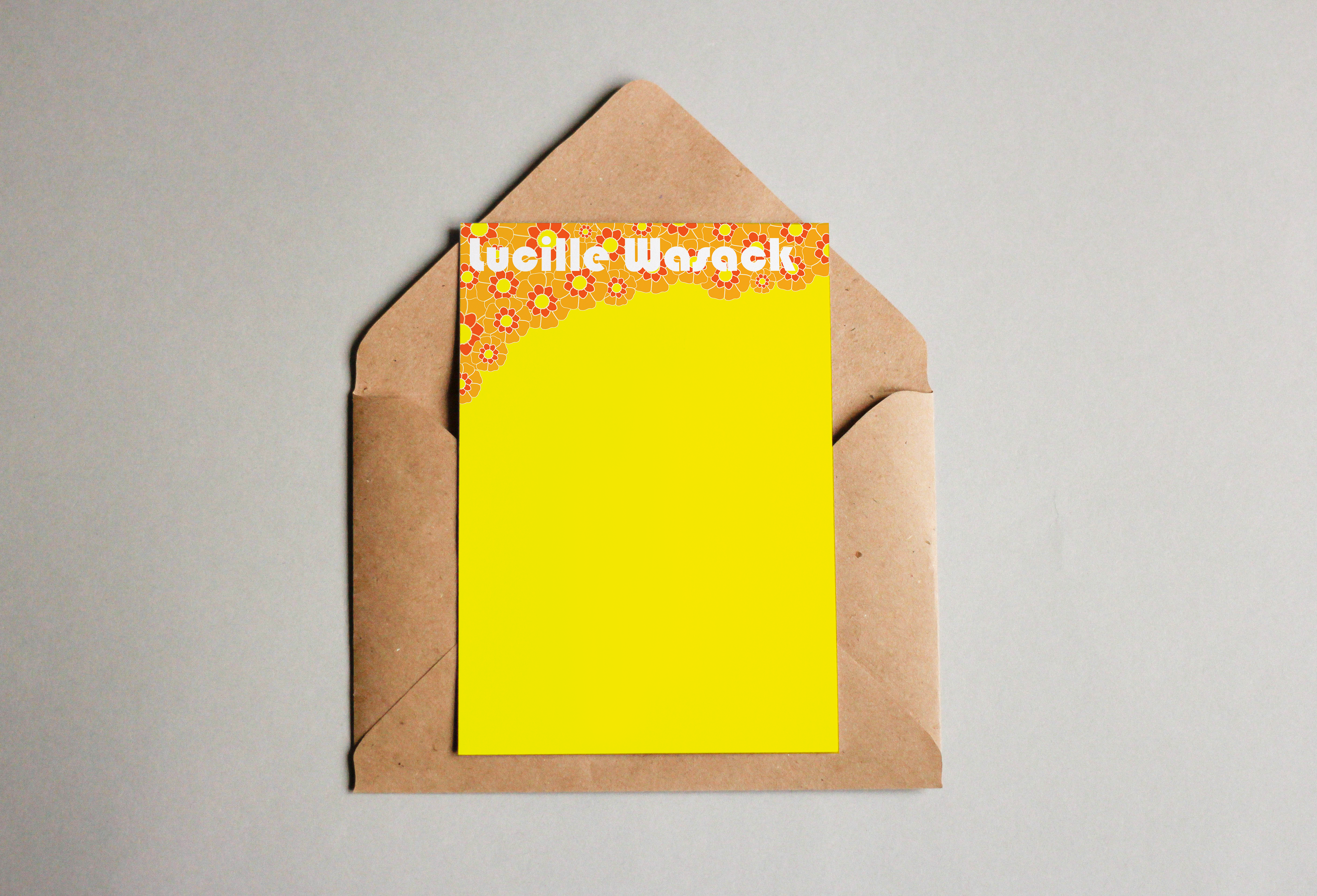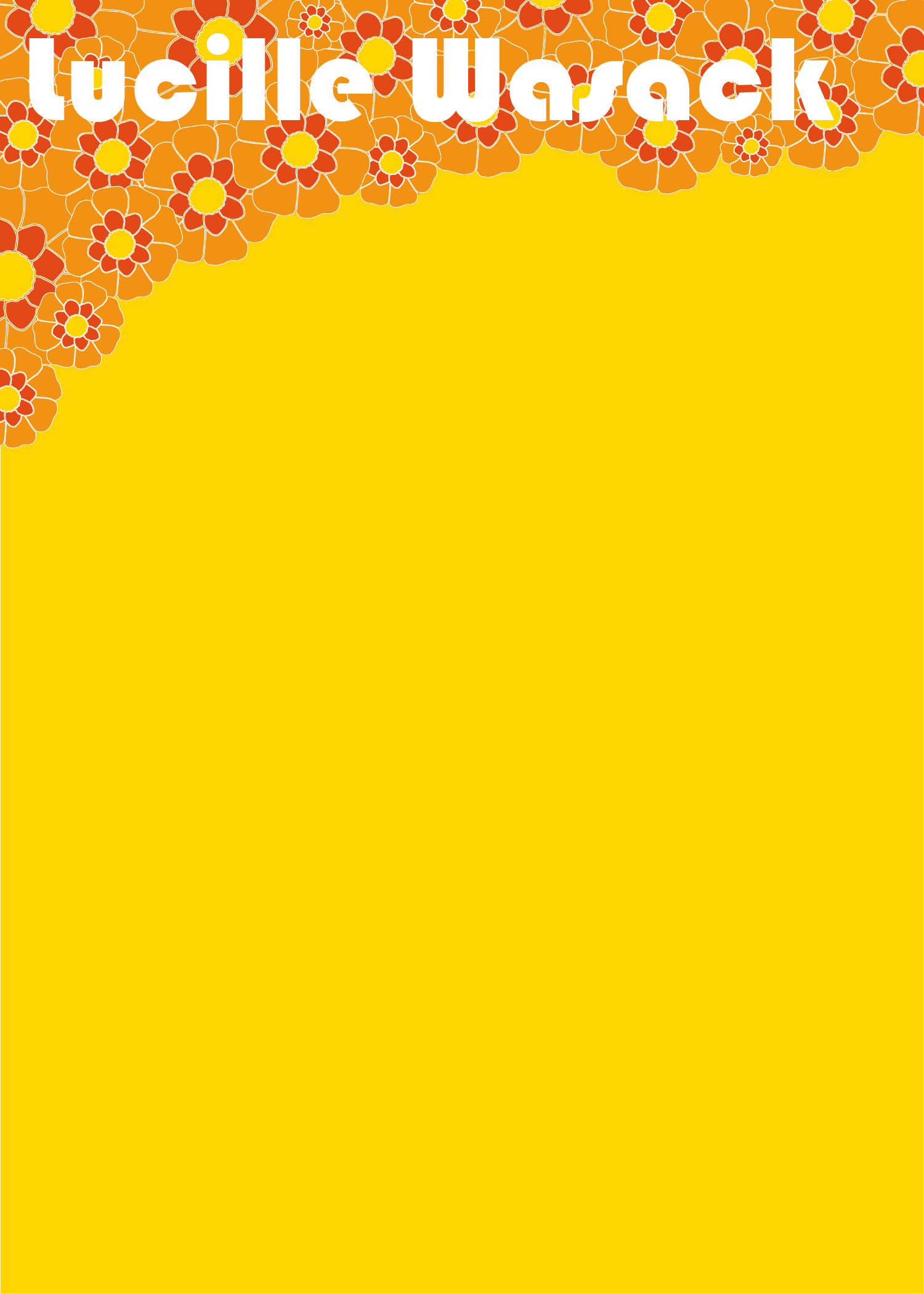 Other Retro Ideas!
The next two stationery designs are just random things I threw together but also love! The first stationery design is inspired by old Corningware dishware and the second stationery design is inspired by the old Polaroid logo. Groovy, baby!